Welcome to NexSpring
The direct-to-consumer loan origination business of NexSpring Financial. Watch our video to learn more about our services to the consumer market.
Industry
Experience
Our team has extensive experience in the mortgage industry at large national lenders and has also built a successful start-up high-tech retail mortgage company. In addition, we have worked as trusted advisors to leading private equity firms and mortgage lenders, providing a broad range of strategic and operational consulting and technology services.
Innovative Financial Services
Technology (FinTech)
We have invested heavily in our proprietary financial services technology platform to ensure high-quality service at a consistent and low cost. Owning our own technology means we can provide the exact services and tools needed to enable a best-in-class borrower experience.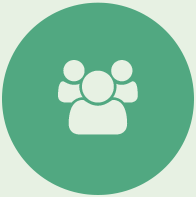 A Customer
Centric Culture
We will hold our team accountable for leveraging our platform to deliver best-in-class, stress-free customer service.
Commitment to
Transparency
Our platform enables us to efficiently display the best rates and products across all our participating lenders, customized to each borrower's specific scenario. We will enable each borrower to select the best option for them based on their specific needs and preferences.
Lower
Rates and Fees
Through our operating scale, proprietary technology, efficient process and careful selection of wholesale lenders, we will be able to offer mortgage loans at a consistently competitive price.